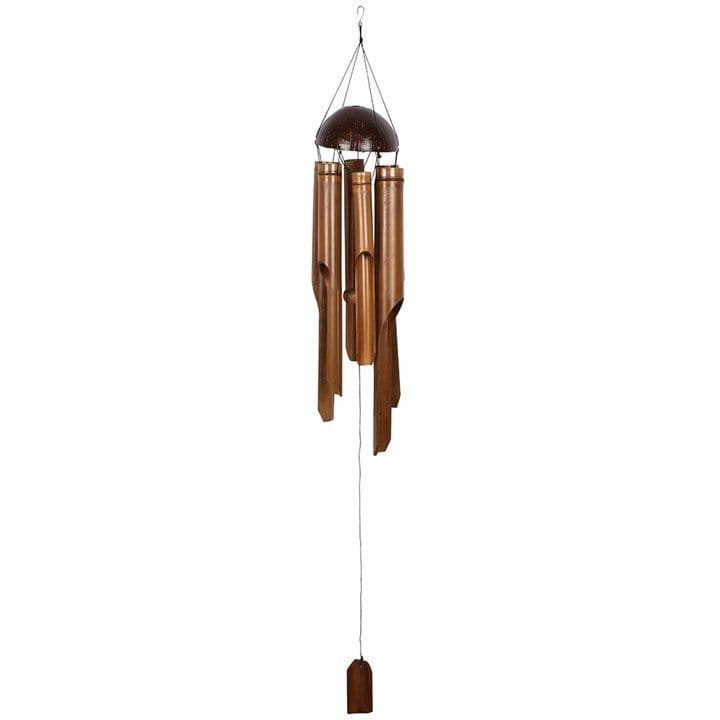 Something Different - Bamboo Wind Chime - large CLEARANCE
Bamboo wind chimes make such a gentle sound - perfect to drift away and help calm little ones on a warm sunny afternoon...
This lovely Bamboo windchime has several bamboo tubes of different lengths suspended from a coconut shell. As the breeze catches the windchime, the carved bamboo chimes knock together to create a distinct natural and relaxing sound.
Ethically sourced, made from sustainable wood.Handmade in Bali.
H:123cm W:14cm D:14cm