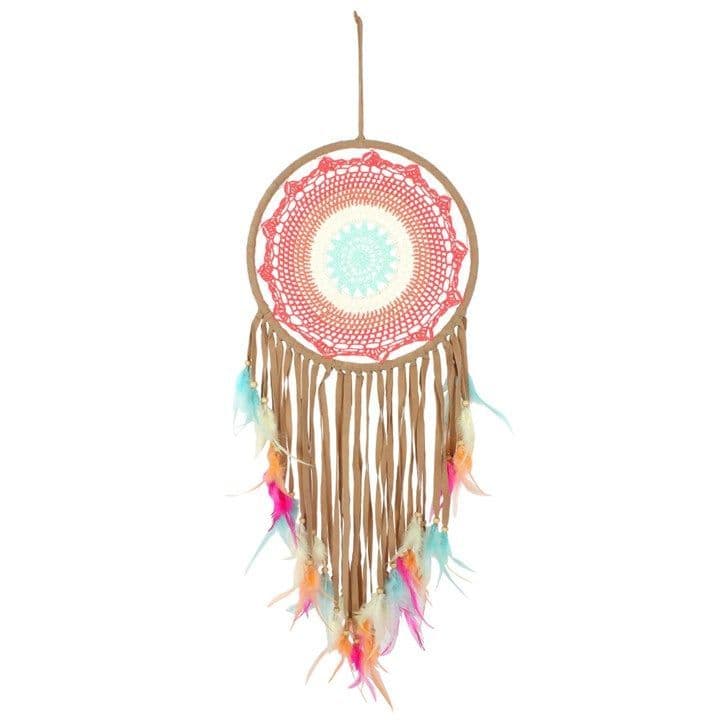 Something Different - Bohemian Crochet X-Large Dream Catcher CLEARANCE
This dreamcatcher is quite simply stunning.  With contemporary shades of coral and mint with brightly coloured feathers adorning the ends, this dream catcher makes a beautiful style statement.
Dreamcatchers are a lovely way to help kids cope with nightmares!

Simply hang in your child's window or above the  bed, and share the story of these magical webs...

Your dream catcher's job is to catch all the nightmares are nasty dreams that keep you awake at night. it will catch them in it's web and hold them tight until morning so you can get a good night's sleep!

When the morning comes, all the bad dreams will burn away in the morning sunlight, never to be seen again.

Please note - This item is not a toy and should be hung up by an adult out of childrens' reach. Not suitable for small children or chewers as small parts could be a choking hazard.
Dimensions: H:100cm to include tassels
Width/circle:32cm
D:1cm