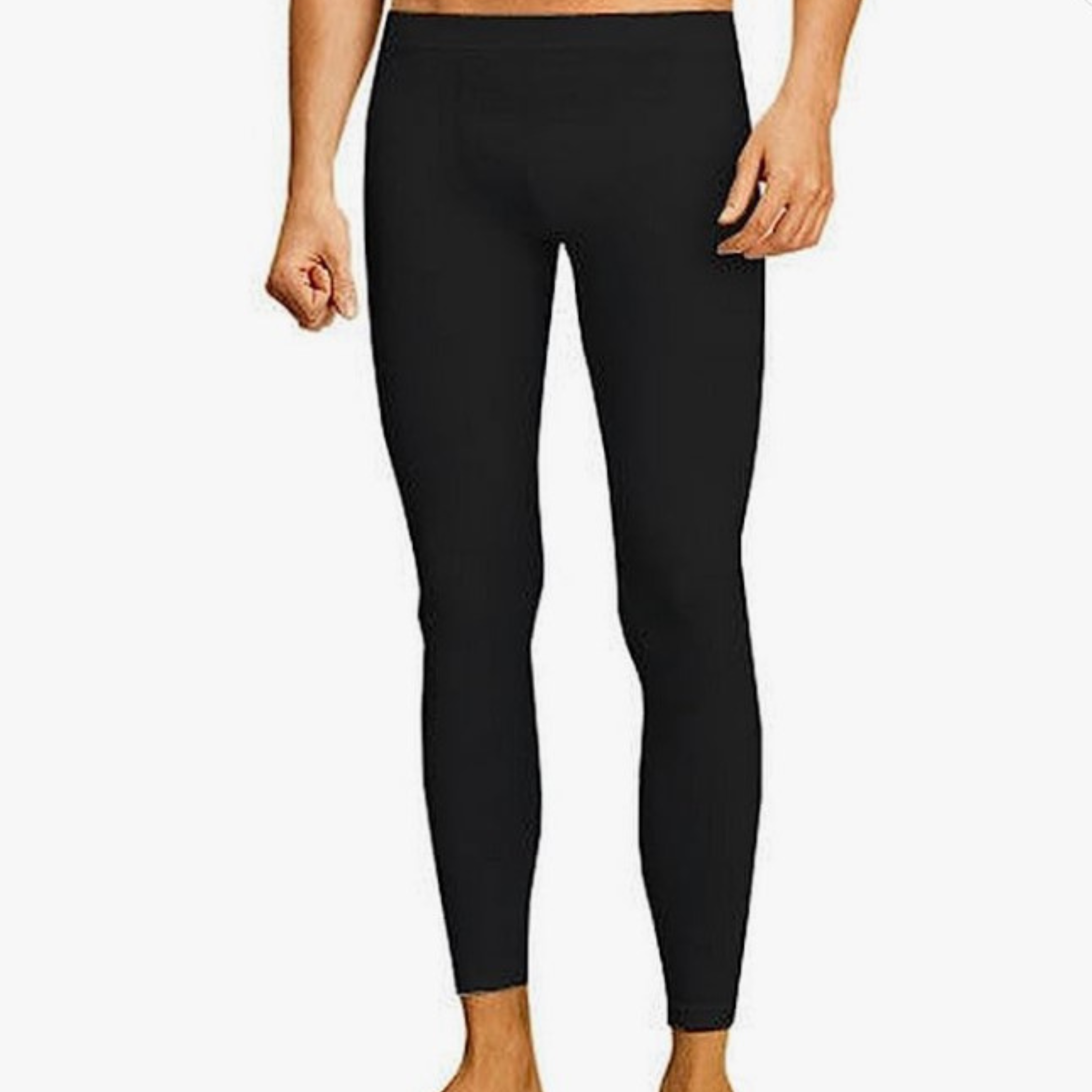 Brubeck - Black Comfort Cotton Long Johns - Mens CLEARANCE
Brubeck offers very good premium quality as you otherwise only know from a few traditional brands.
Very fine lightweight cotton underwear with high wearing comfort thanks to an excellent fit - the briefs feel like a second skin.
The great advantage of Brubeck laundry is that it has no pilling, even after many washes, the shape does not change and is always soft and cuddly.
Made with seamless technology (seamless) made of breathable cotton combined with polyamide fibres; thanks to the use of the synthetic fibre, the underwear is very elastic, soft, lightweight, breathable and quick-drying - for a pleasant fresh feeling on the skin. The underwear is hypoallergenic and adapts to the body elastic and soft.
Cotton is the classic underwear materials, tried and tested millions of times for every day or sports. 
The combination of natural fibres of polyamide and the use of double-layer seamless construction makes for exceptional thermoregulation properties with maximum comfort
The briefs help to maintain a constant body temperature, protecting the body against chills and overheating
Dermatologically tested and non-irritating, and does not cause allergies

Cotton : 80%




Polyamide: 16%




Elastane : 4%




Care instructions:




Machine washable at 40 °C.

Wash using a suitable delicate detergent
Do not use fabric softener
Wash underwear frequently, using a small amount of detergent
Do not bleach
Do not tumble dry

Although Brubeck uses 'seamless technology,' there are still some flattened and oversewn seams in these garments that, although carefully finished, may not be ideal for very sensitive customers. We are told however that these may be comfortably worn inside out.
These leggings are designed to be worn underneath regular trousers as a thermal baselayer, and are not intended to be worn instead of trousers, except perhaps for lounging around the house! We think they make great pyjamas too!