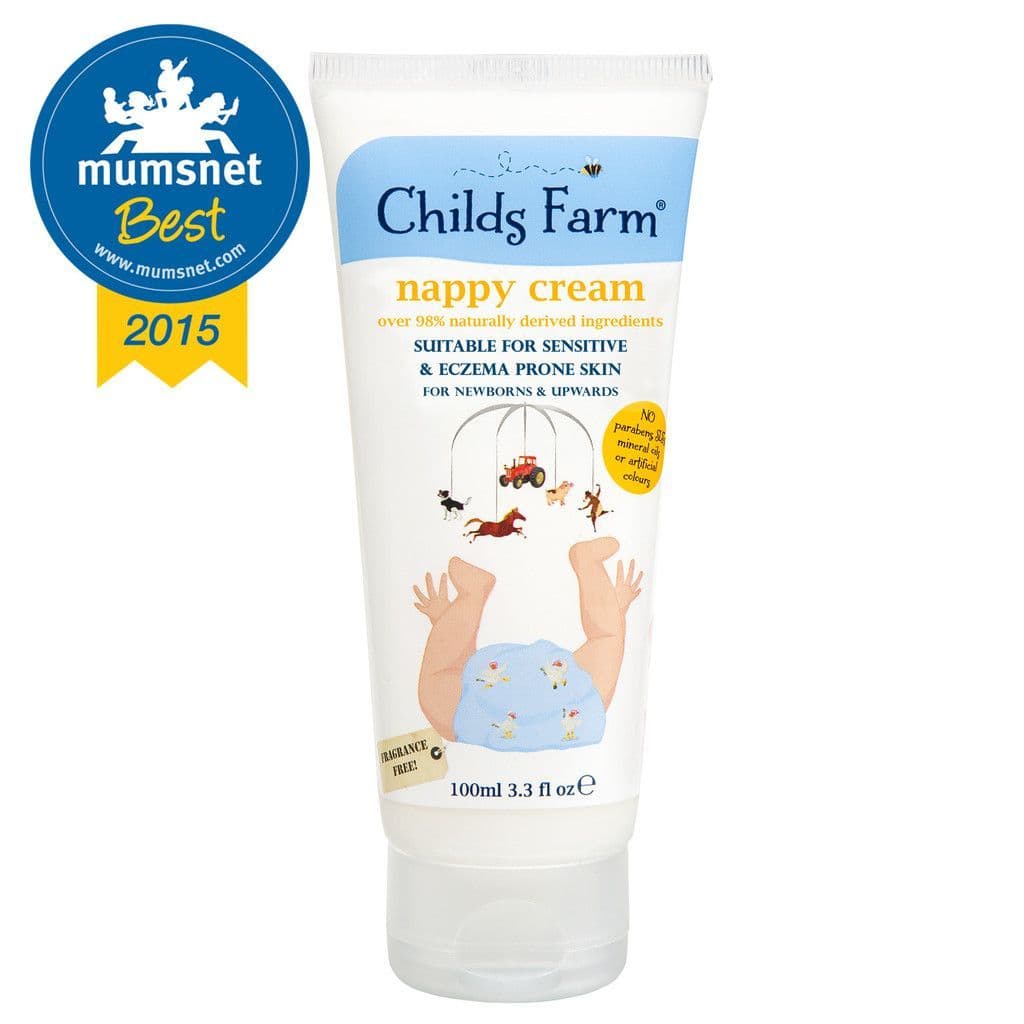 Childs Farm - Nappy Cream for Happy Bottoms 100ml CLEARANCE
Award-winning nappy cream ensures babies' most delicate area is fully moisturised to protect and prevent irritation. Fragrance free.
Great for grown-ups, those with topical sensitive skin, and eczema too. Try it and see the difference it makes.
Suitable for newborns and upwards, dermatologically approved for sensitive and eczema prone skin.
Apply cream to a dry and clean bottom after every nappy change to ensure skin cells are plump and well moisturised to help prevent nappy rash. Can also be used topically on dry and irritated skin on any part of the body or face.
No sting formula but if it gets in your eyes, rinse well with water. External use only.
If irritation occurs wash with copious amounts of water.
If irritation continues, stop use.