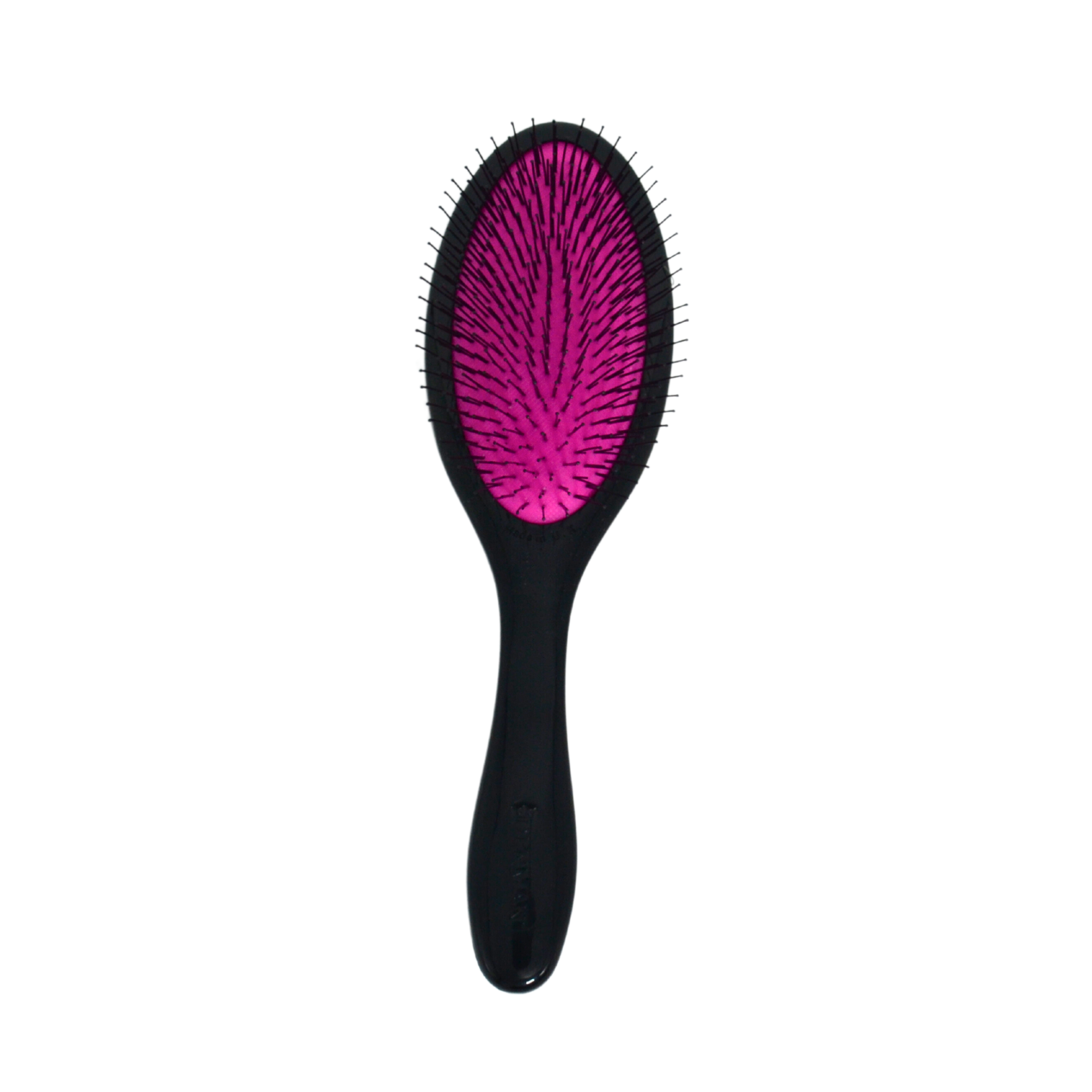 Denman - Tangle Tamer Hairbrush Gentle - D93
Designed by award-winning manufacturer Denman, perfect for fragile hair and sensitive scalps.
Denman's Tangle Tamer Gentle is their gentlest ever detangler! Not only that, their new colour design has them looking fresher than ever.
The brush has an air-cushioned pad that hugs the contours of the head ensuring a smooth, damage-free finish. It glides through knots and tangles in the hair to leave it feeling smooth and sleek.
Works perfectly on wet or dry hair, and is just as useful for pre-school or at bedtime. It comes in a choice of 4 exciting colour combinations: Black, Blue, Pink or Yellow.
The best remover of tangles from anyone's hair, but also helps with child dexterity with an easy to use handle.
Tough knot detangling
Wet and dry detangling
Wigs and hair extensions
Short hair and children's hair