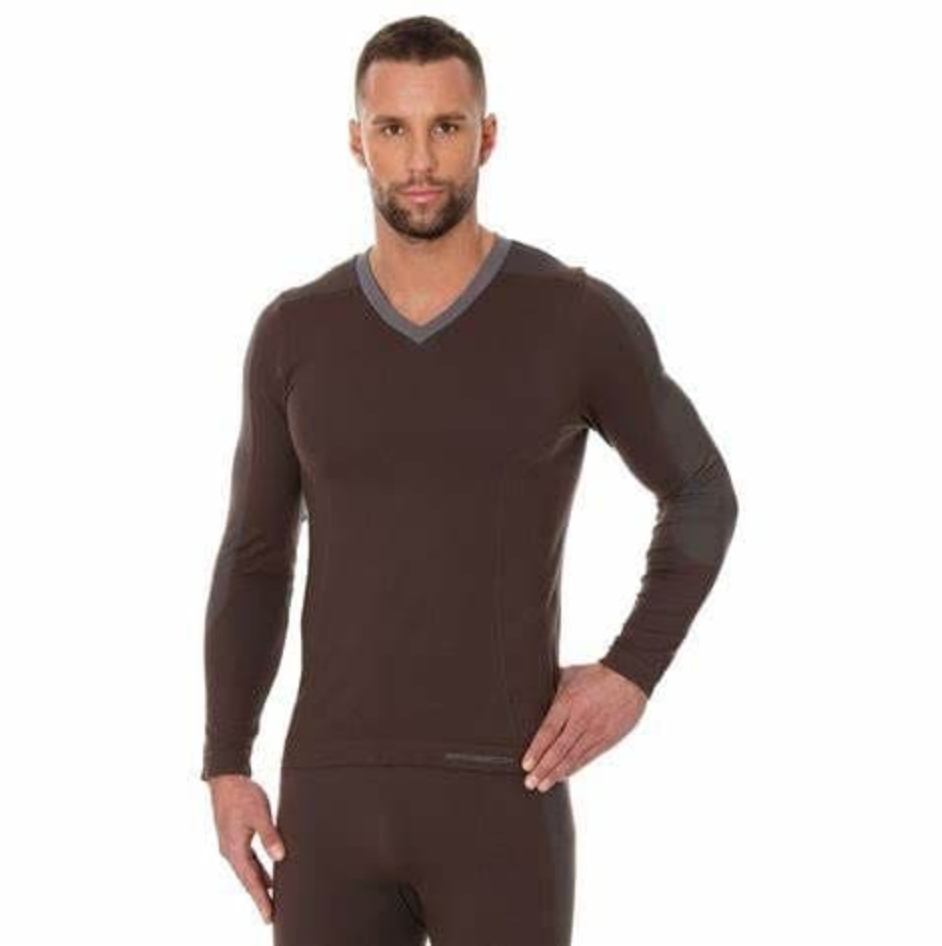 Brubeck - Microfibre Comfort Night Pyjama/Leisure Long Sleeve Top - Mens CLEARANCE
Super soft and comfy PJs for even the toughest man! Super soft, stylish and flat seamed pyjamas, great for restful nights or lounging in the day.
Available in stylish soft-toned colours to help you relax.
Unique soft nightwear that improves the quality of your sleep due to its ability to maintain optimum body temperature. Delicate thermal properties thanks to MicroModal® Air - cellulose fibres obtained from the Noble Beechwood.
Absorbs 50% more sweat than cotton and is twice as soft.
Double-layered microfiber knitwear is exceptionally strong and does not lose its properties even after multiple washing.
Unique structure solutions that facilitate air circulation, seamless finishing that protects skin against abrasions and pressure marks.

53% Polyamide, 45% MicroModal® Air

We recommend air-drying to extend the life of the garment, but you can tumble dry on low
Do not bleach
Fold. don't roll (rolling them into balls can distort their shape).

Although Brubeck use 'seamless technology' & comfort fabrics, there are still some flattened and oversewn seams in these garments which although carefully finished, which may not be ideal for very sensitive customers. We are told however that these may be comfortably worn inside out.