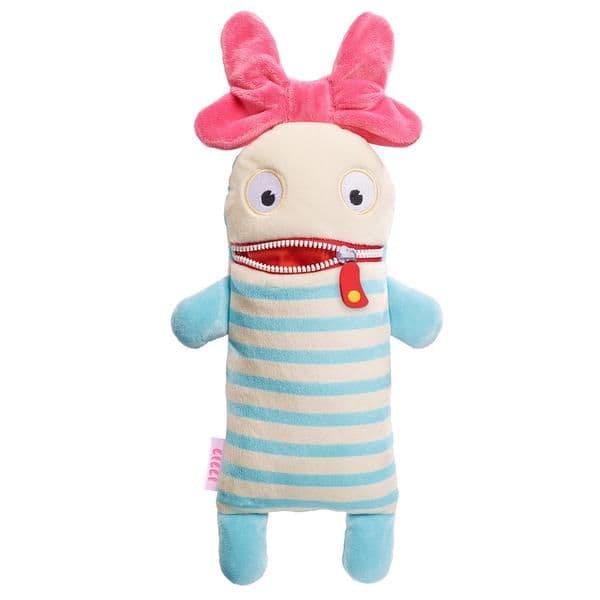 Sorgenfressor - Large Worry Eater - Lilli Plush CLEARANCE
Lilli Classic Plush toy with zipper mouth - 32cm high approx
Worry Eaters are an innovative solution to help your child deal with fears, troubles and woes.
Recommended by psychologists and teachers, these comforting bedtime toys act as a 'waste bin' for all your child's worries from the day.
Children simply write or draw their troubles on a piece of paper and feed them into the zipped mouth of their Worry Eater. This is especially good for non-verbal children.
The parent or carer can then retrieve the note or drawing in the Worry Eater's tummy, and talk to the child about it, and help them come up with solutions.
What's more, Worry Eaters are nice and cuddly, and great for bedtime snuggles.Not just for children - we all have one too!
Worry Eaters are also brilliant for eating nightmares - but don't forget to supplement their diet with plenty of cuddles!
Based on the animated series by Gerd Hahn.