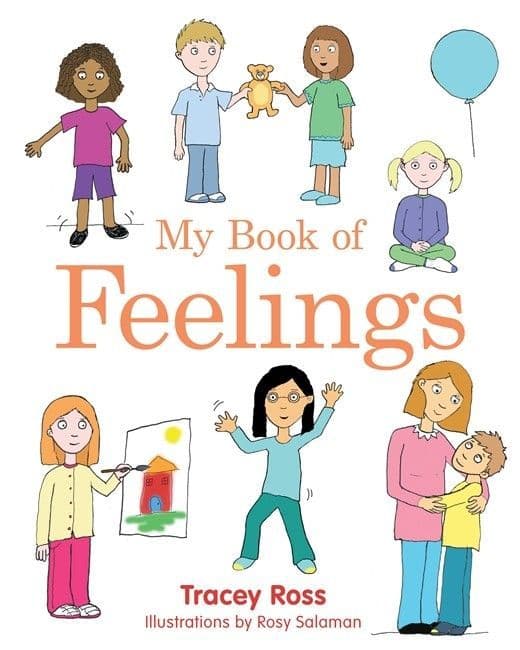 Book Title - My Book of Feelings
Author- A Book to Help Children with Attachment Difficulties, Learning or Developmental Disabilities Understand their Emotions
Auhtor- Tracey Ross
Illustrator- Rosy Salaman
Quick Description-
Some children find it difficult to understand and manage their feelings. This picture book helps children aged 5+ understand why they might experience particular feelings, and offers suggestions for things to do when they are overloaded with emotion. Suitable for all children, particularly those with attachment issues or developmental disabilities.
Description-
Some feelings are fluffy and make us feel good. Some are sharp and make us unhappy. Sometimes we have fluffy and sharp feelings at the same time! It's ok to have different types of feelings, but there are some things we can do to let the sharp feelings out when they get too big, or when we have too many.
This picture book is ideal for children ages 5 and above to help them understand why they might experience different emotions, and what they can do to help them manage their emotions in a positive way. Written in simple language, this book will be an excellent tool for any child who finds it difficult to understand their emotions, particularly those with attachment difficulties, or a learning or developmental disability.