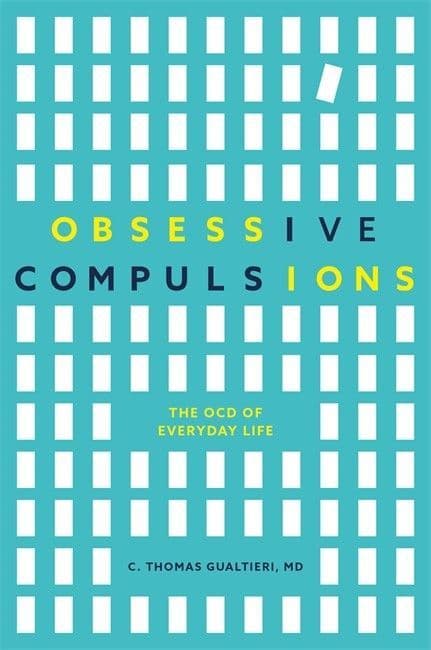 Book Title - Obsessive Compulsions
Save

Liquid error (snippets/product-badge line 32): Computation results in '-Infinity'

%
SubTitle- The OCD of Everyday Life
Author- C. Thomas Gualtieri, MD
Quick Description-
Combining up-to-date science with anecdotal witticisms, this groundbreaking book explores obsessive-compulsive traits. It looks at the cause of these traits in the brain, and how we can manage them day-to-day. Discussing the link between brain evolution and obsessive traits, this is a highly insightful and original look into common compulsions. 
Description-
Almost everybody has an obsession or feels a compulsion to do something a certain way. Magic numbers, intrusive thoughts, unusual fears and superstitions happen to about four people out of five, but where do these obsessive-compulsive (OC) traits come from? This book explores what they are, why we have them and what we can do about them, through fascinating and highly original insights.
Are you a perfectionist, or can you be fussy? Do you like to have control in certain situations? Or are you overly anxious in others? These are all OC traits, and this book looks at their recent increase in human behaviour, and how they are formed in the brain. Showing that these traits are more common in highly educated, intelligent and successful people, it highlights the positive sides of what have previously been seen as negative quirks.
Weaving together sections that are anecdotal and humorous, with technical and up-to-date scientific information, this groundbreaking book gives a fascinating introduction into an under-discussed personality type.

Reviews
'In a time when representations of OCD feature heavily in the media and it has almost become fashionable to claim 'I am a little bit OCD', Dr Gualtieri's novel offers a frank and illuminating alternative perspective. Through clever use of personal anecdotes and reflection on theory and practice, he seamlessly juxtaposes science with satire to illustrate the obsessive compulsive trait whilst clearly differentiating it from the often disabling disorder. As a professional working with OCD and anxiety disorders, as well as an individual who can definitely identify with the 'OC trait', I found this to be a thoroughly enjoyable read offering equal measure of edification and amusement.'
- Dr Sasha Walters, MsC, PhD, DClinPsy Berkshire CAMHS Anxiety and Depression Pathway, University of Reading
'With wit and humor and a charming personal, conversational style, Dr. Gualtieri's treatment of our obsessions and compulsions is far more than a medical study of the brain. It's an engaging, pleasurable read and deserves not only professional praise but a wide, popular audience.'
- James Reston, Jr., author of Fragile Innocence: A Fathers Memoir of His Daughters Courageous Journey