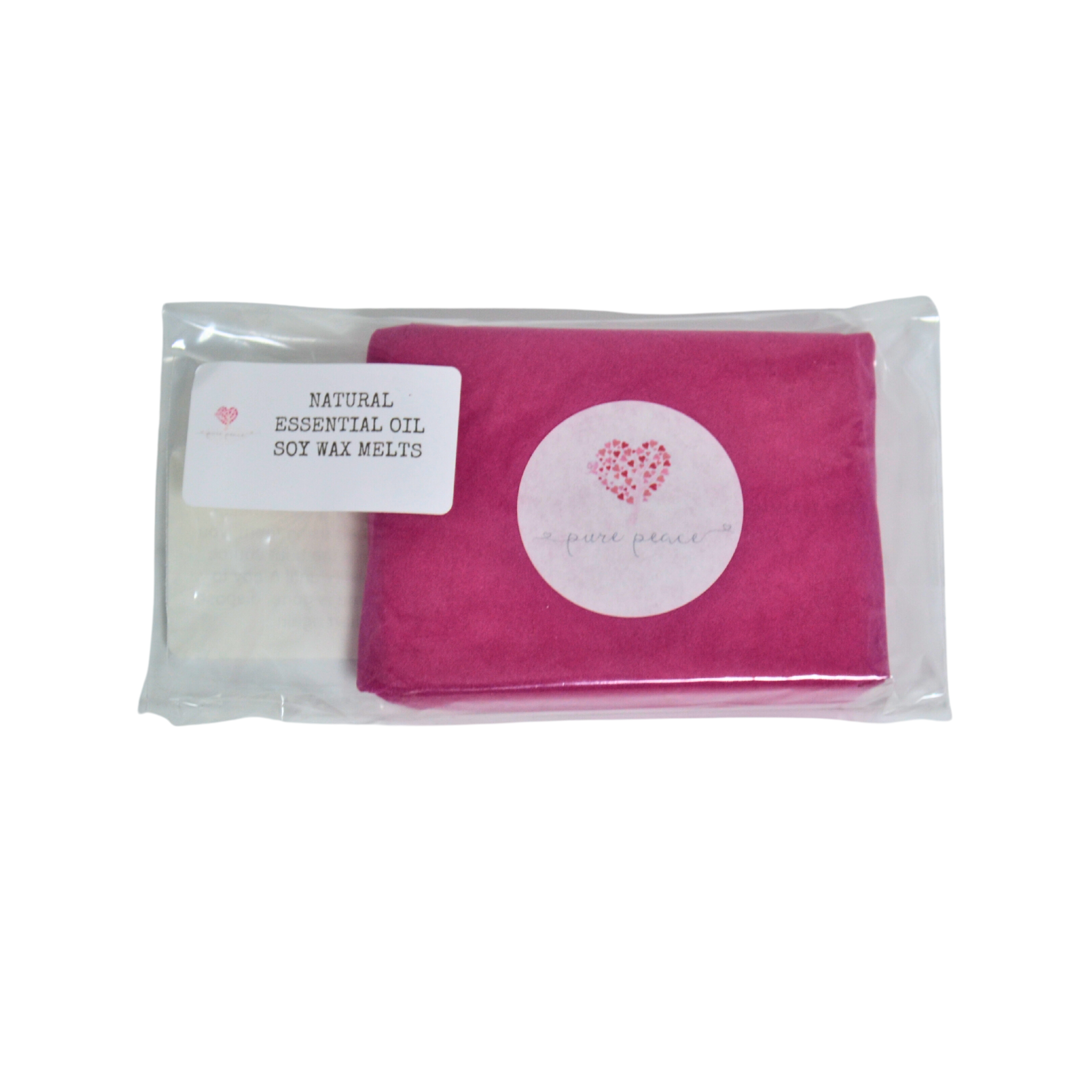 Pure Peace - Therapeutic Essential Oil blended soy melts - 4 pack CLEARANCE
Therapeutic Blended Essential Oils Soy Melts - 4 pack
Each batch contains 50ml essential oils and no synthetics at all. 100% Natural.
Denice has whipped up in her workshop the most delightful essential oil blends which are unique to Pure Peace.... born out of the Coronavirus Lockdown and her long term experience of home schooling her children, Denice could clearly see the stresses that some families were under and she wanted to bring a little peace and harmony to the world.

These resulting Soy Wax Melts aim to support families at home with therapeutic combinations of essential oils. Just light a tea light under your favourite burner (we have some in this section if you need them) and melt the wax to release the fragrances and benefits. You can use the wax a few times until you no longer notice the fragrance, then refresh with a new one.

We have...


Calming Focus - Palmarosa, Mandarin, Grapefruit & Rosemary.
A great one to keep the environment calm yet awake and focused. Useful for daytime and especially if working from home, and/or home schooling!


Nurture & Release - Frankincense, Bergamot & Lavender.
Perfect to support, clear and relax you from the days events or tensions. Good for calming the household down in the evening, to get everyone ready for a restful night.


Relax & Calm - Chamomile, Lavender & Bergamot.
Great for when tension is higher and we need holding a little tighter. This one for if anyone in the household is particularly struggling or anxious or having trouble being calm and still.
This purchase is for one 4-pack of one of the option you choose. 
To get all versions purchase one 4pack of each essential oil blend.
Please note:  There are some sparkles in these.  Please rest assured that it is eco plant-based glitter and has no plastic content at all, so we promise our sparkly fun touches are not harmful to our oceans and eco-systems.