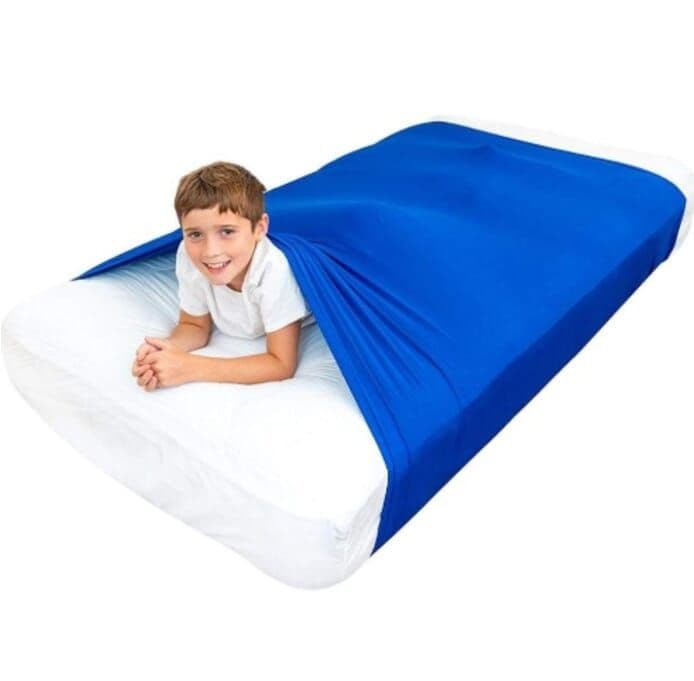 Sensory Direct - Sensory Compression Bed Sock
The Lycra Bed Sock fits over a single mattress giving a deep pressure experience. It will work wonders on children who have a difficult time unwinding, relaxing, and calming their body for sleep.
The Lycra bed sheets stretches over the body and gives deep pressure that will calm and soothe an over-aroused, disorganized, or "fearful" nervous system. 
Whilst the lycra material is breathable it is not recommended to let children sleep with their head inside the bedsock.
Lycra material is breathable
Not to be used as a restraint
Use under supervision at all times
Eligible for VAT relief if you are purchasing for a child with a registered disability.  Look for 'VAT Exemption Forms' information in FAQ if you think this applies to you.