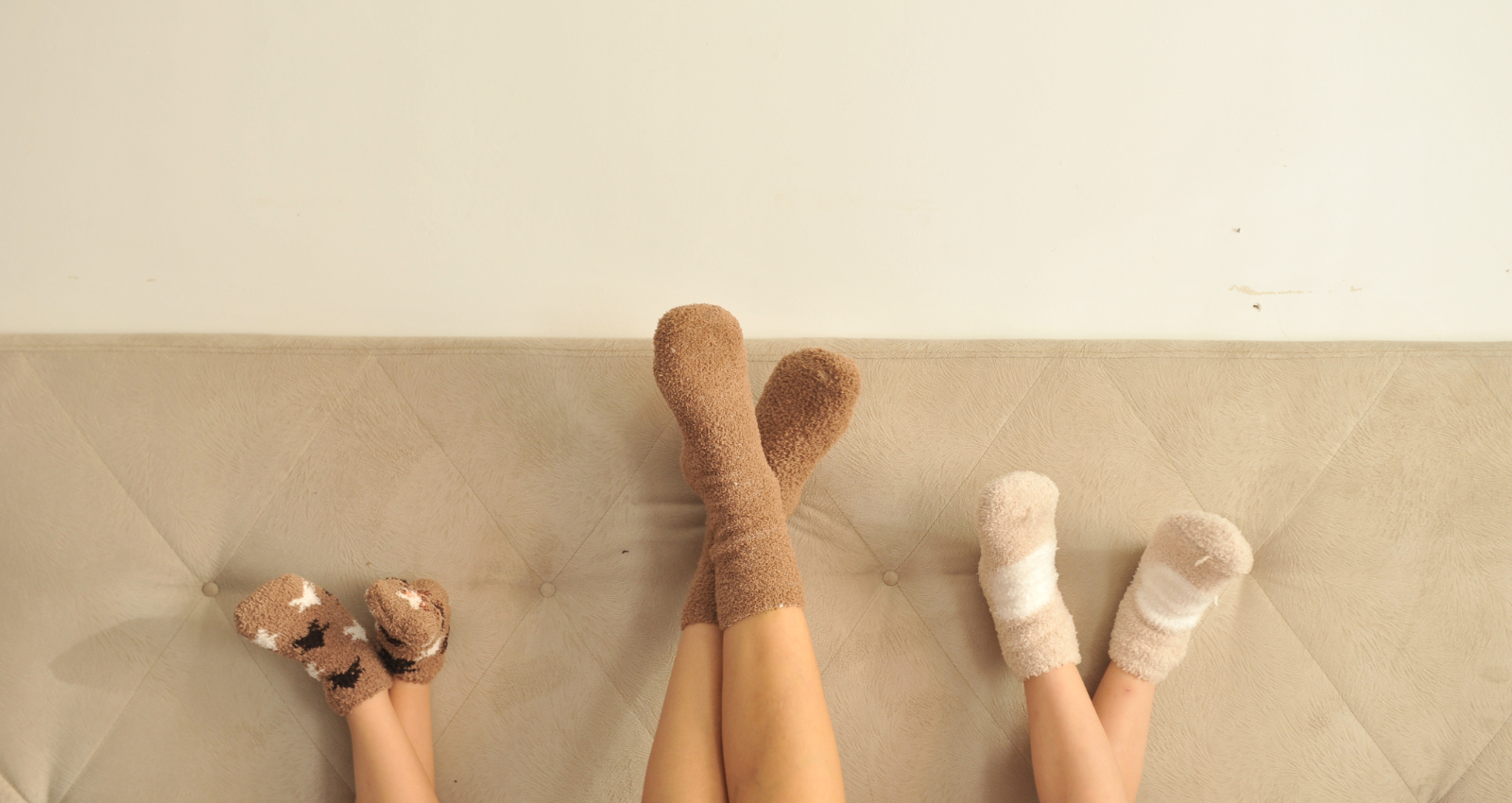 Top Tips for Sock Success
Usually, people have been struggling for some time before they find Sensory Smart and chances are you've tried everything you can think of to get your child into their socks each and every day and you are at the end of your tether. So I have put together some helpful tips that I myself have found helpful as a special needs parent and some tips I picked up along the way here at Sensory Smart.
Preparation is never wasted. If a child is extremely tactile defensive or hypersensitive to changes in routine it's worth setting the scene in advance, and, if possible, introducing the socks at a low-stress time - say for example, just after showering at bedtime. Try the socks on, count to ten, take them off, and then talk about them. This should take all of the anxiety out of the situation.
Desensitize the foot. Massaging or brushing sensitive areas as part of the bedtime and morning routine and also a firm rub in the morning before putting the sock on may help desensitize the foot, or walking over uneven sensory surfaces, a foot spa, or jumping up and down on the spot - all these things are worth a trial. Your child's feedback is your best guide.
Stay calm. Sensitive kids pick up on parents' emotions, even those that are well hidden. Be aware of just being calm and 'in the moment'. Remember that they are not being 'challenging', but that are being 'challenged'.
Break the challenge up into small achievements and find incentives that can be administered quickly and easily on the spot. Break it right down into tiny steps and started with rewarding them for just having a quick look at a sock - then the next day for touching one, then touching a sock to their foot, then putting just their toes in, then the sock quickly on and off, then the sock staying on for a count of three, then five, then ten.
Use a 'Social Story'. These are simple stories which can't be misunderstood that explain the context for simple activities and actions and events. It is worth explaining the simple reasons why socks are important. There are some very good examples on the internet.
Get an Occupational Therapist to do a sensory profile for your child - you will need a referral from your GP. You can get invaluable input from an OT to help make better sense of the whole picture of the sensory needs of your child

.

If you can't get an NHS referral, you can go privately for an assessment.

There are lots of books on Sensory Processing Disorder, such as, 'The Out of Sync Child', by Carol Stock Kranovitz. It is a book with tables that help you recognise what might be happening with your child's sensory processing. Another book you can read together with your child is called, "I'll Tell You Why... I Can't wear those clothes!", by Noreen O'Sullivan.
We love to celebrate your successes with you. Download and print our free colour incentive chart and set the 'sock challenge' for your child.  We recommend using some motivating treats/tools to celebrate each step along the path with Bugsley towards becoming a Seamless Sock Superstar!
Once the chart is completed, add a happy photo and email or post to us at Sensory Smart and we will share your success on our socials to encourage others.