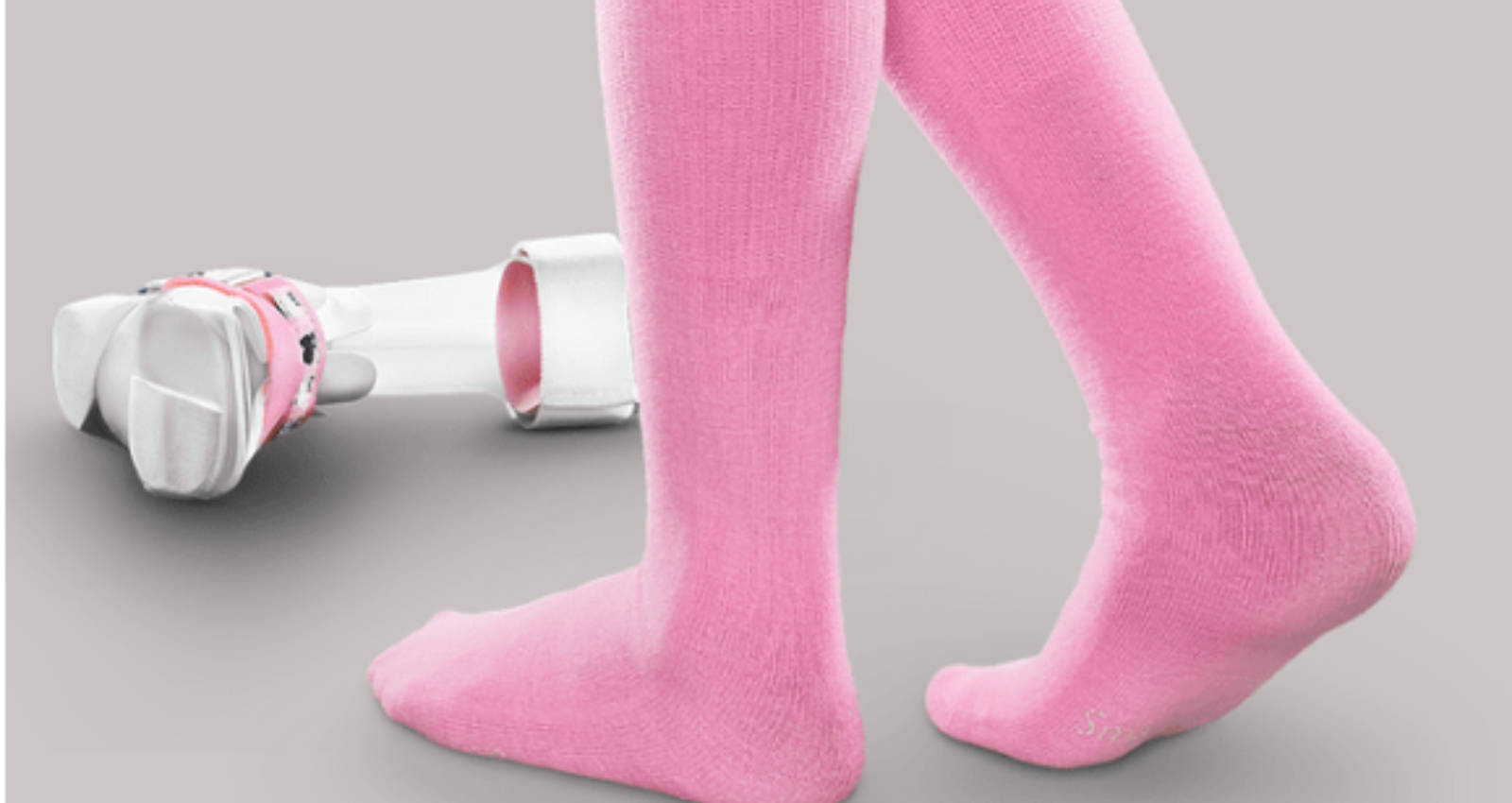 AFO and KAFO Socks - How to get the right size sock
Comfy, seamless socks that don't bunch or chafe are a must for AFO and KAFO wearers.
Our brace-wearing customers really love the moisture-wicking, soft and stretchy AFO and KAFO socks made by SmartKnit, but something we get asked frequently is how to choose the right size.
So here's a very quick guide to sock-sizing success with AFO and KAFO socks!
How to measure for AFO & KAFO socks
The only way to get it right is to measure the wearer's leg using a tape measure.
Tip: If you don't have a tape measure, you can use a piece of string or yarn, and then hold it up against a ruler afterwards.
Start at the tip of the toe and go all the way along the top of the foot, and up the leg until you reach the top of the ankle or knee brace like this:
This will be the key measurement you need to use when selecting your AFO or KAFO sock size.
A few points to remember:
Make sure you measure along the top of the foot - the socks are very stretchy so they'll stretch around the heel with no problems.
Our easy sizing guides will help you to find the correct sock based on this measurement
The measurements in the size chart are for the unstretched length of the sock - they are very stretchy so there is some leeway.
The socks look very small when new - TRY THEM ON before returning
AFO and KAFO socks are available in child and adult sizes so you're almost certain to find something to fit!
Whilst the sizing guide is pretty accurate, not everyone has the same size legs so sometimes you may need a size bigger or smaller if you have particularly wide or slim legs.
But don't worry, if you try the socks on and find they are too small, you can send them back to exchange for the correct size.
Where to buy your AFO & KAFO socks
You can find our range of child and adult AFO and KAFO socks here at Sensory Smart.
We've also got seamless Big Toe socks and clever AFO Liners if you fancy getting your toes out on holiday!
Any questions, just give us a shout - we're always here to help (except perhaps in the middle of the night...)
We can ship almost anywhere in the world, and we have a great returns policy so you can order with confidence today!